The biggest myth that people carry is that it is mandatory to attend a culinary school in order to become a chef. While going to a culinary school may have its benefits, but it is not imperative for your success in the field of cooking. There are many diplomas and short courses that can teach you just as much. They also contribute to your résumé and help you in your endeavor to find yourself a job.
We are here to discuss the prospects of such culinary training courses in the New York City.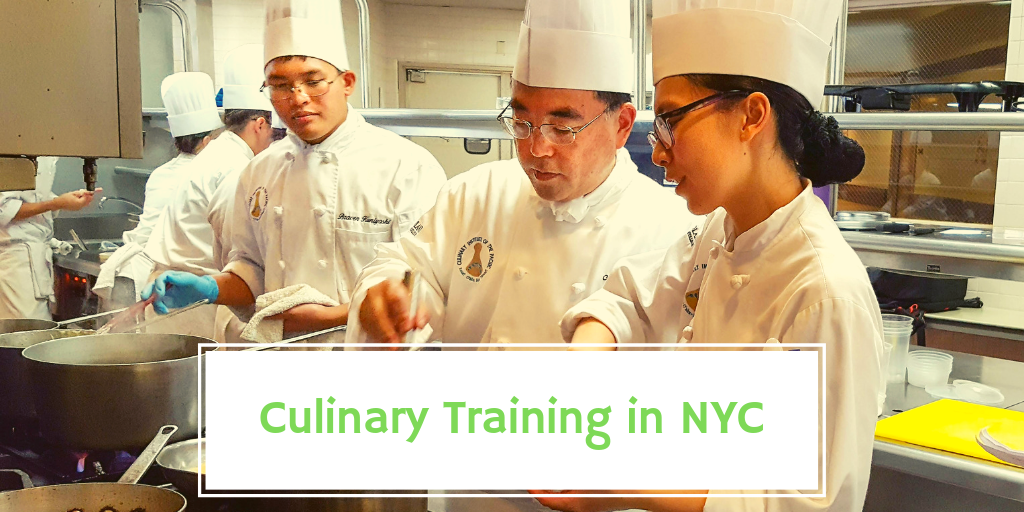 What is eligibility to apply for a culinary course in NYC?
There are many culinary schools in the United States of America. However, it is not mandatory to attend a culinary school to become a chef. Realistically speaking, cooking as a skill is best learned in the kitchen. Most employers these days hire chefs based on their experience, knowledge of food, and diplomas and short certifications. While applying to the Culinary Institute of America will require you to score an average GPA of 3.1 out of 4, a mere vocational diploma or certificate in culinary arts can be done by anyone over the age of 17, with a high school degree.
What are the growth prospects of a Chef?
Food has always been a very profitable and competitive industry. There has been an increase in the demand for more restaurants and eating joints in the recent years. With globalization, people are interested in trying newer cuisines and food items. As per the data released by the Bureau of Labor Statistics, the percentage of chefs in New York is expected to grow by 10 percent between 2016 and 2026.
How much money can you make as a Chef?
The average salary for a line cook in the New York City is $10 an hour. However, the data released by the Bureau of Labor Statistics, reveals that with an average experience of 5 years, one can earn up to $23.30 per hour and $48,460 per year. This is just the average salary. The top 10 percent of chefs earn more than $76,000 a year.
Head chefs earn more than sous chefs. With experience, you can expect to see an increase in your salary.
How to become a certified Chef?
There are various approaches to becoming a chef. You can choose between community colleges, diplomas and certifications, and 4-year culinary colleges, etc.
The American Culinary Federation also certifies chefs. Being certified can increase your employment prospects but this certification is not mandatory.
Are there any free culinary courses?
There are several free culinary courses and workshops in the New York City. Chef's Connection School for Line Cooks in Manhattan offers students a free professional kitchen skills course. The 10 day course includes training with seven different professional chefs. The school also assists students in finding a job later.
The Colors Hospitality and Opportunities for Workers Institute also know as CHOW, offers a free six weeks course. The course offers professional hands-on restaurant training that includes basic cooking techniques, barista, wine, and bartending basics, and fine dining etiquettes, among other things.
The Office of Adult and Continuing Education in the NYC Department of Education also offers a free culinary course as a part of their vocational courses to U.S citizens.