Janitors are basically handymen who take care of maintaining the building or institution they are hired for. Their work involves sweeping floors, shoveling snow, mowing lawns, etc. They are mostly hired by apartment buildings, schools, hospitals and offices.
The job of a janitor is not a very high paying job. As per the Bureau of Labor Statistics, most janitors earn about $12.55 an hour. Though the salary of a janitor is not very high, the bright side is that one doesn't have to spend huge amounts of time and money on education either. Being a janitor normally requires you to be fit and healthy with good communication skills. In addition to this, knowing how to handle and operate tools used for building repairs, electrical repairs, ground maintenance, etc, makes one a good prospective janitor!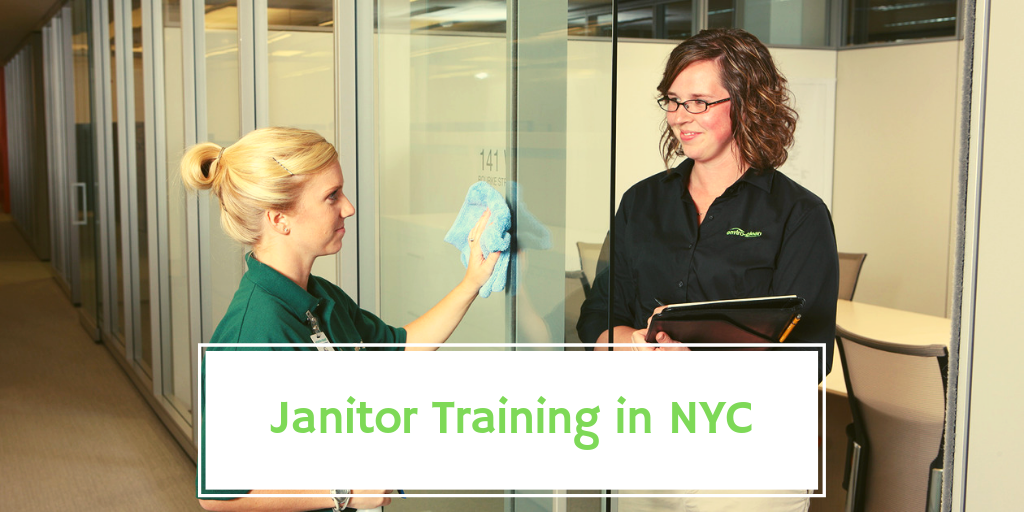 What is eligibility to apply for a Janitor course in NYC?
Technically, one does not require any formal education to become a janitor. However, with increasing population and competition, most people today are graduates. Employers these days prefer janitors with at least a high school diploma as they generally seek someone with an ability to read and write, along with knowledge of basic math. Having these skills ensure that you can also take care of small administrative work. Good communication skills are also very important and contribute to your overall personality.
You must also be at least 18 years old to apply.
Growth Prospects of a Janitor
As per the data released by the Bureau of Labor Statistics, in 2016, 2,384,600 people were employed as janitors. This data is expected to grow by another 236,500 by the year 2026. The growth rate of janitors is expected to be 10% more than the average in the coming years. With an increasing population, there is also an increase in the demand for janitorial services by companies, hospitals, schools etc. Many immigrants have also found jobs as janitors.
How much money can you make as a Janitor?
As per the data released by the Bureau of Labour Statistics, the median salary of janitors in 2018 was $26,110 per year. They can easily earn up to $12.55 per hour. However, the 75th percentile salary was recorded at more than $31,000.
How to become a certified Janitor?
Typically there aren't many janitorial training schools. In fact, most part of the janitorial training is conducted on the job. Companies employ people as janitors and then train them on the job. New janitors are made to work under older and more experienced janitors. The on-the-job training includes learning the use of maintenance and cleaning equipment like vacuum cleaners, floor cleaners etc.  The training is different for different workplaces. For example, a school requires to focus on toilet cleaning etc, while at a hospital the focus could be more on maintaining a higher level of hygiene at all times.  
Are there any free Janitorial courses?
There are some sponsored training programs that you can look into. For example, AHRC New York runs a 14 week janitorial training program that is funded by NYC Department of Youth and Community Development. This course is a fully sponsored course that can be availed by people between the ages of 16 to 24. The course includes classroom training as well as a 6 weeks practical training in a professional environment. The program also helps you find a suitable job at the end of the course.
The New York City Housing Authority or NYCHA also offers free janitorial training. If you are at least 18 years old and a resident of NYCHA on lease, then you can apply to this course. The training is covered over a period of 4 and a half weeks and also includes OSHA certification, equipment training, mathematics training, as well as cleanliness training.