Are you looking for a job? Are you tired of giving interviews and still not able to get a job? Do you wish to increase your skill set to get a good job? Are you interested in becoming a medical coder? Do you find the job of medical biller interesting? Are you looking for institutes that offer such training …. But you are concerned about money? Are you looking for a career change?
If the answer to any of the above questions is yes, take a deep breath, you have landed on the appropriate webpage. Here you will find the list of institutes that offer free medical billing and coding training, what is the job role of medical biller and coders, average salary of these professions and scope of medical billing and coding. There are many institutes that offer training sessions free of cost that prepares you well for a job. These training are highly focused and give you expert level knowledge. After completion of such training you become job ready.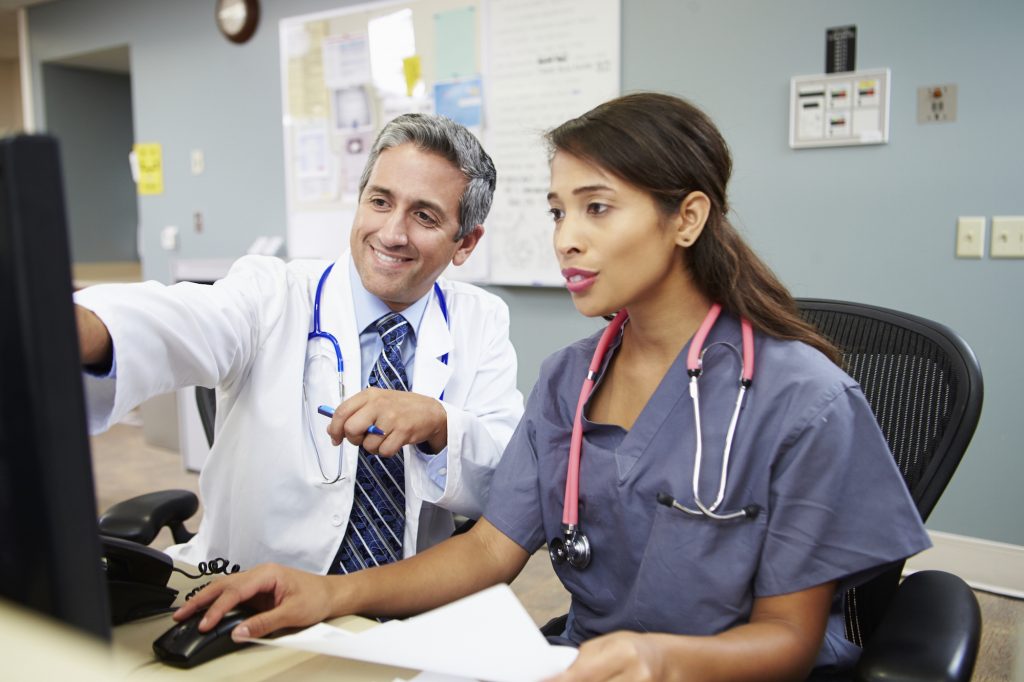 Medical billing is the process of preparing invoices for medical services evinced. These bills are then handed over to patients and are used for the process of reimbursement. Without medical bills , the services availed cannot be reimbursed. Medical billing training sessions cover the key concepts and ideas enabling you to learn the insurance process and reimbursement procedures. There is a complete guideline of the entire course which you can go through to have knowledge of things you are going to learn during the training.
Medical coding refers to the actual coding of each medical service availed. Every medical service like all sorts of injuries, diagnostic tests, surgeries, etc. have a unique medical code associated with them. From the point a patient visits a doctor to the point he gets cured completely, every action and reaction of patient's body is recorded in detail with information about all symptoms, tests performed, their results, etc.  The specific codes are then assigned for all these to that patient. This is the job of the medical coder to record everything and translate them into alphanumeric codes. These codes are later used for the purpose of reimbursement.
So, medical billing and coding are highly associated with the reimbursement cycle.
Initially, it is the medical coder who translates patient's symptoms, diagnostic tests into codes. These codes are entered in a software program and then they are handed over to medical biller. The biller then creates medical bill for insurance claim. This document so prepared is then sent to the insurance companies which evaluates how much is the insurance cover and later on the medical biller identifies how much the patient will have to pay. In some cases medical biller has to take help from other agencies in order to ensure that the medical service provider is compensated fairly. The job of medical coder is in a way highly critical as minute medical coding errors may result in wrong treatment provided to the patient.  Medical billing and coding ensures a transparent information flow of the patient's medical history.
So, this is the job role in a nutshell. Now, the question arises, what is the scope of taking such training?
So, if you are thinking about this. Have patience, you will get the answer.
The medical billing and coding field is expected to grow by 15% between now and 2024 which translates to 30,000 job openings in the next seven years based on information provided by the Bureau of Labor and Statistics. Due to modernization in every aspect of life, the healthcare system demands professionals to carry out these tasks in a digitized way. As the  US population ages the demand of such professionals increases tremendously.
Medical billers and coders work in Physicians offices, hospitals, emergency rooms, ambulatory centers, insurance companies etc.
According to Bureau of Labor and Statistics medical billers and coders earn $24.62 per hour and $51,220 per year, about $6 more per hour and $13,000 more per year than the national median salary in nyc.
Moreover, the duration of training is not very long. You can finish off the training of becoming a medical biller or coder in just a few months.
Free Medical Billing and Coding training in NYC
There are many institutes that offer medical billing and coding training programs. Some of the institutes offer training free of cost and some are paid. The website link is provided along the descriptions.
NYC Department of Education – Office of Adult and Continuing Education
As per the Career and Technical Education, OACE offers many courses of which medical coding and billing is one. The training is provided free of cost and there are provisions for placement and career counseling.
(Website: https://www.schools.nyc.gov/enrollment/other-ways-to-graduate/adult-education )
( Website: http://accesscareers.net/ )
Branford Hall Career Institute – Amityville
(Website: https://www.branfordhall.edu/ )
Bryant & Stratton College
It has provisions for online training also.
(Website: https://www.bryantstratton.edu/ )