Vocational training is highly specialized studies that prepare people for a job. Vocational studies ignores the formal academic approach and instead teaches courses that can directly help people get jobs in their chosen fields. These highly focused vocational training courses are taught by special institutes which are presently expanding to all over India.
Among these, one of the leading vocational training institutes, is Maharishi Dayanand Vocational Training Institute.
MDVTI is owned by APNIE group which has been working in the education sector since it's establishment in 1997. MDVTI itself was quite recently established in March of 2012, but even in its short existence it has made a reputation for itself for being one of the best institutes for its target demographic.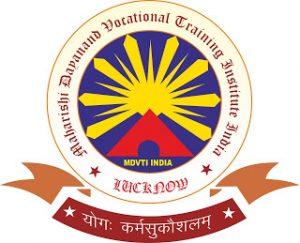 MDVTI Student environment
MDVTI provides a very open and welcoming environment for people to study in. There are people from all the different sections of society coming together to learn and study. The job oriented courses help the people who are more focused on practical learning rather than academic learning to flourish. MDVTI is a place for setting and achieving realistic goals and making sure the people there make the most of their time. There are courses for all kinds of things that a person might be interested in doing. The wide variety of different courses ranging from computer courses to textile courses is the perfect backdrop for everyone to come.
Goals
One of the main focuses of the institute is to provide recognized certification to the people who partake in their courses. The recognized certification will help the people in getting jobs and having the necessary credentials to back them up. The institute also has an online education service through its app and website, which again provide a great service to all the people who can benefit from it. All courses have video classes available to them which makes the education much more readily accessible. The extra focus on the students, beyond the courses and into their personal being and self-development is also a major plus point for the institute.
Admission and Contact
In order to enrol in the institute, there's an online application process. The details of the admission process can be found in the Online Admission section of the MDVTI site. The online admission process has made the institute much more accessible and available to many people. The ease of access and the simplicity in the site has also allowed the people who don't usually use online processes, to use the online Admission feature of the institute.
The institute has its head office in New Delhi, and two other corporate offices in Uttarakhand and Uttar Pradesh. You can use these offices to contact the institute and even contact them for franchising details. The institute also has a noted presence on social media where you can follow it for regular updates and news. It also has a number of workshops done, the news of which you can read from its social media.