There are various people who consider vocational training and other trade schools a great option to start their career. This is the universal truth that vocational training offers a malleable schedule of various vocational trade programs which can be completed faster than any other traditional college. Moreover, this can be done by paying just nominal fees only. Moreover, vocational training is more focused on the relevant skills needed for the job for which you are getting trained for. Thus, aspiring for a vocational training program makes it more cost-effective.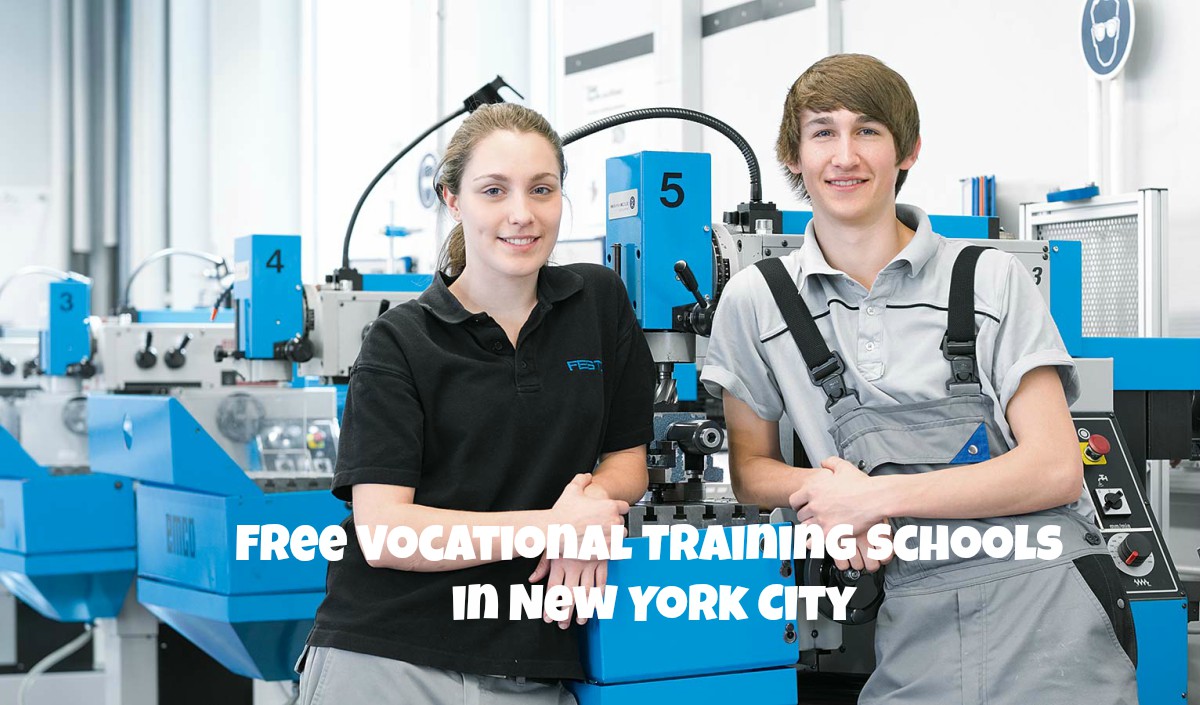 Though some of the vocational training courses have a higher fee still most of the people are able to afford it. The fee charged for various vocational courses are still lower than the traditional courses which the traditional colleges charge a good deal of money from many students. It is fortunate for the residents of United States of America's most popular city- the New York City because this city has various institutes offering a wide range of free vocational training programs.
Note:- In order to qualify to get free tuition for these free vocational training programs, you must be a resident of the New York City.
Best Free Vocational Training Schools/Programs in New York City (NYC) 2019
Here are the top 5 free vocational training institutes, in the New York City which is quite popular this year for providing vocational courses which have high job demands.
NYC Department of Education – Office of Adult and Continuing Education
The NYC Department of Education offers a free vocational course on over 900 tuition-free programs for young adults which helps them to get jobs in New York Schools.  These courses are offered by the Office of Adult and Continuing Education. Students who have completed the age of 21 or above can pursue these courses. Moreover, the adults who do not have a certificate of US High School Diploma or equivalent are also considered eligible to go for these courses.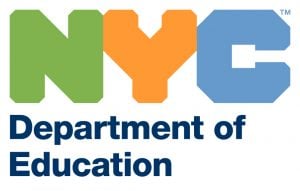 The courses offered at the Office of Adult and Continuing Education includes technical trade, construction, office administration and other related trades which help them to get jobs in various occupations in schools. Moreover, this institute offers various types of careers related to health which is in great demand. OACE is here to help you to achieve a prosperous and abundant career in the health field. Thus, in this regards, they offer you a course in Certified Nurse Assistant (CNA) program which is a part-time program.
Some areas of study include the following:
Carpentry Training
Electrical Installation training
Solar Installation Training
Plumbing Training
Welding Training
Air Conditioning & Refrigeration
Boiler Maintenance/Air Pollution EPA
Building Maintenance Program
Culinary Arts/Food Preparation
Medical Billing & Coding
Nursing Assistant Program
EKG
You can check full course list here 
Vocational Foundation Inc.
The Vocational Foundation Inc is an employment agency in New York which was started in 1936 to train young adults for pursuing a successful career. This organization offers training for youths, aged between 17-21, who have either dropped out of school or don't have a high school diploma certificate. They offer job training, career/job placement, and work retention services.
Some of the premium clients of VocationalFoundation Inc.who prefers to take NY employees of this organization are Alpha Sights, American Express, Barclays, HBO, JetBlue, JPMorgan Chase, Macquarie Group, Sony Corporation of America, UBS, Viacom and many more on the list. This organization enables to get its candidates a secure job in fields of Banking, public works, safety, office administration. Information Technology. Healthcare sectors, etc.
The training classes are free of cost and it also includes literacy program is for a duration of 5 months. The training program is followed by their "Moving Up" program which focuses on keep graduates in their job placement for at least two years.
Strive International
The Strive International was founded in 1984 and since then it promotes free vocational training program to NYC residents. Strive has their base across 20 cities across the United States. Its job readiness workshop enables jobs for unemployed graduates and also those who have not appeared for their graduation.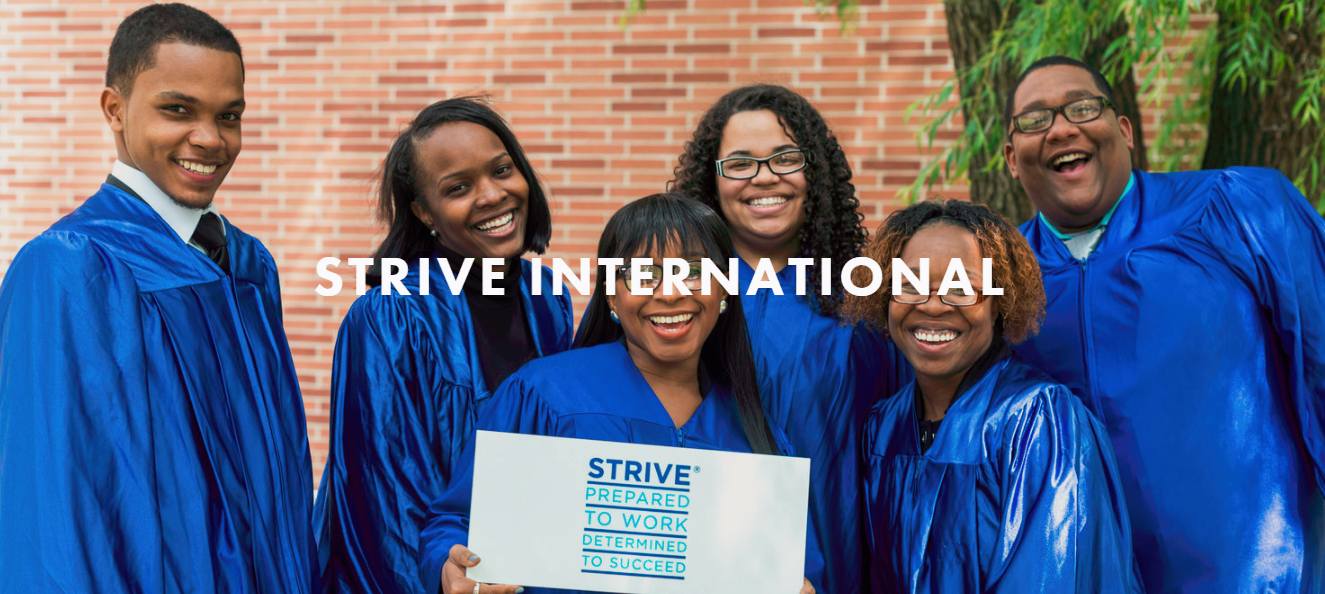 Strives offers Attitudinal and Job Readiness training within first 4 weeks of the program. Moreover, Strives also offers sector-based skills and training in areas of Construction & Maintenance, Health & Office Operations, Food service and Health Care.  Moreover, it also offers internship programs with its partnered companies.
After completion of these programs, you will get the actual job training of your choice. The gamut Vocational training study area includes Green construction, Light Maintenance, Office Management, Medical Information Technology, Weatherization, Retrofitting and Energy Auditing and many more courses which have a huge demand in job market. Moreover, there is guaranteed to gain of OSHA 10 Health and Safety certification which is an extra benefit for you.
The students' needs to maintain certain requirement to pursue such courses. This includes the participants to be physically fit and complete their 8th grade in reading and math level. Also, you must be in age group of 18- 45 years old.
YWCA of NYC
The YWCA target the women community and help them to achieve required job skills, knowledge, and self-confidence to enter the workforce, be independent and also support their family by earning extra income to contribute towards their family. YWCA aims to create a better of the women community and also empower them.

YWCA is involved in offering services of :
Girl initiatives
Early Learning Centres
Out of school programs
High school programs
This institute offers Computer classes and the basic understanding of Microsoft Office and other computer skills. Moreover, the Women's Empowerment Network of YWCA helps in learning job-seeking techniques, offer career development counseling, leadership programmes, etc. Moreover, YWCA also offers daycare facilities and early childhood education to most of the working families of New York who have children aged 2-5 group. Along with this YWCA also offers career and academic counseling and solutions to young girls in their Out of school and High school programs.
Brooklyn Workforce Innovations (BWI)
Brooklyn Workforce Innovations (BWI) is a career-oriented Non-Profit Organisation situated in the Brooklyn area in New York. The primary aim of this group is to target the low and moderate income group of people in order to help them explore better career opportunities. They train them and place the candidates in good companies with a better job and good salary.

An individual registered in any of the BWI programs gets certain benefits. These are:
Employment entrance careers.
Skill training on basis of the job.
Getting employer- standard qualifications.
Job Placement.
Financial aid to develop enrolled candidate's career.
Brooklyn Workforce Innovations (BWI) has a career for everyone and their varied career programs include:
Production Assistant Training Program
This is a free training program for the lower income groups who aspires for a dynamic career in the Film and Television Industry. These programs consist of 5- week long full- time course duration with various assignments and sessions. The candidates after graduating as Production Assistant Training Program from BWI are placed on set and on location shooting for film, television, commercial, and music video productions. They provide support to the rest of the crew.
New York Drives helps to build a career for those youths who need a driving license along with a secured job. Every year hundreds of applicants are selected for about 75 training slots. This particular course allows the candidates to get a driving license along with any of the advanced training in film and television production, low-voltage cabling, woodworking, or the security field.
The eligibility to meet the training requirements involves completion of 18 years of age, he/she need to be a New York resident.
Brooklyn Woods offer free and full-time training to the unemployed or low-income youths of New York. This program enables the New Yorkers to get training in woodworking, cabinet making, and fabrication. This program includes 60 training slots and here the candidates are taught certain things. This includes:
Safely operate tools and woodworking machinery
Training to work with solid wood and other man-made materials.
Innumerable fabrication techniques.
After completion of this training, the graduates work as a fresher helper in woodworking and fabrication firms.
NYCHA Resident Training Academy
NYCHA Resident Training Academy grooms young workforce to make a career in roles of care-taker and construction services. It is not necessary to have experienced before applying for these courses. Some of the roles where candidates can work are Caretakers, Pest Control Technicians, Emergency Service Helper, City Service Aides and Maintenance Aides with NYCHA. After completing these courses the candidates can also be Contractors, Caretaker Supervisors and Heating Plant Technicians.
The training program is full-time and the course duration is 4.5 weeks. A part of the training schedule is also held at one of the BWI 's training site.
Red Hook on the Road assists the unemployed and low-income groups in getting jobs as a commercial driver. After 4 weeks of training in the classroom and behind the wheels the candidates are required to appear for NYS Commercial Driver's License (CDL) road test. After passing this test they get the license and various jobs as a driver which involves transportation of people and goods within the city.
In a month there are 25 training slots and the course involves 4-week long training program. Here trainees are taught map reading, maneuvering large vehicles, defensive driving, and other skills needed on the job.
After training and successfully passing the road test the graduates gets driving jobs in  School Buses, Coach Buses, Access-A-Ride vehicles, and Trucks.
Brooklyn Workforce Collaboration
Brooklyn Workforce Collaboration gathers young workforce as per the demands of the employers especially in the sectors of manufacturing and industrial businesses. The course includes 50 training slots and its duration takes 2-5 weeks to complete. The hiring of the candidates is based on the demands of the partner employer. After the course gets complete, the candidates are immediately placed as per employer's requirements.
Brooklyn Networks offer a free full-time 6-week training with 60 training slots in areas of low-voltage cabling. This course grooms the graduates to be industry- recognized BICSI certified. This enables them to get jobs in various sectors of voice and data cabling, security system installation, broadcast cabling, and A/V system installation. After completion of course, the graduates grab jobs as technicians and installers in various Telecommunication firms of New York.
Post Production Training Program
The free Post Production Training Program of BWI helps the low-income New Yorkers to get a job in the developing New York City post-production industry. The requirements for opting this course requires strong computer skills and 6 months experience in Production Industry.
There are 50 training slots and the course duration is 5 weeks long. In future, the candidates will get the opportunity to make a career in Client handling, editing, color correction, visual effects and audio mixing.