A time has come again for the students who passed just out from school and thinking about their life what to do next. Serious students think hard about what to pursue their next phase of higher education. Students need to make up their mind very fast within ticking of time before even they pass out from the school regarding pursuing the type of courses and also type of educational institute they prefer to study. However, this article will help the students to sort out their thoughts regarding the courses they prefer to study in some particular educational institutions. Nowadays students were preferring to study either in Community Colleges or in some specified Vocational Schools.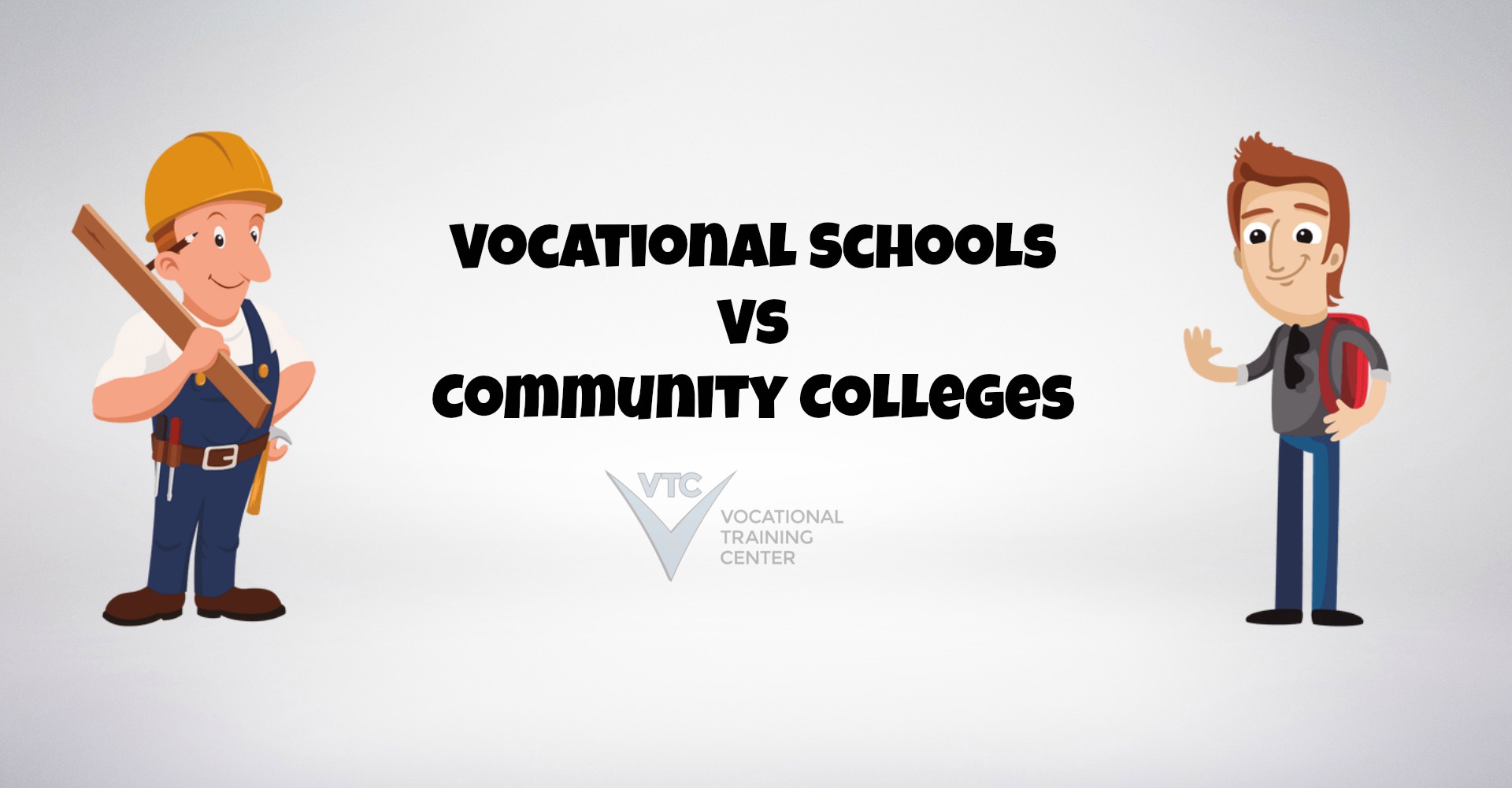 Difference Between Community Colleges and Vocational Schools
Here are the positive and negative aspects of Community Colleges and Vocational Schools which are discussed briefly in this article and in turn will help the students to make a better decision in regards to their career. Students are advised to follow the below points while making a choice to pursue their higher education on the basis of their chosen study subject. These are:
Choice of various programs
Community Colleges were earlier known as the "Junior Colleges" where students join after passing out from their schools. Now students can join these colleges after completing their high school education. These colleges allow its students the freedom to choose their subject from a wide selection of subjects and pursue them in various degree levels of Associates, Bachelors, Masters, and Doctorate. Here students have imparted theory as well as practical knowledge of a subject. Students can take up any courses in Science, Arts, Business Management, Engineering, Liberal Arts, etc. But it is important to note that these courses and degrees are not found in Vocational Schools.
Vocational Schools only teach that subject which is specific to your chosen career. For example, if the students want to be a plumber he/she will be taught courses related to plumbing and if a student wants to be a nurse when he/she will be taught nursing courses and after completion of the courses the certificate issued by the institution mentioned that the student has attained certificate of knowledge in some particular vocational course. A student takes up vocational courses so that they can finish up the course in less time and also that too by paying very low fees as compared to that of the Community Colleges. But if you want to grow in a career then completing your education at Community Colleges is best rather then pursuing in some Vocational Colleges.
Requirements of gaining knowledge or skill
In a Community College, a student enjoys all the learning requirements be it theory or practical knowledge. A minimum of 3 or 4 years a student completes at a Community College where they can gain knowledge and also get themselves engaged in all types of student activities. Even boarding is also offered in these gamuts of educational institutions. But this is not done in Vocational Schools.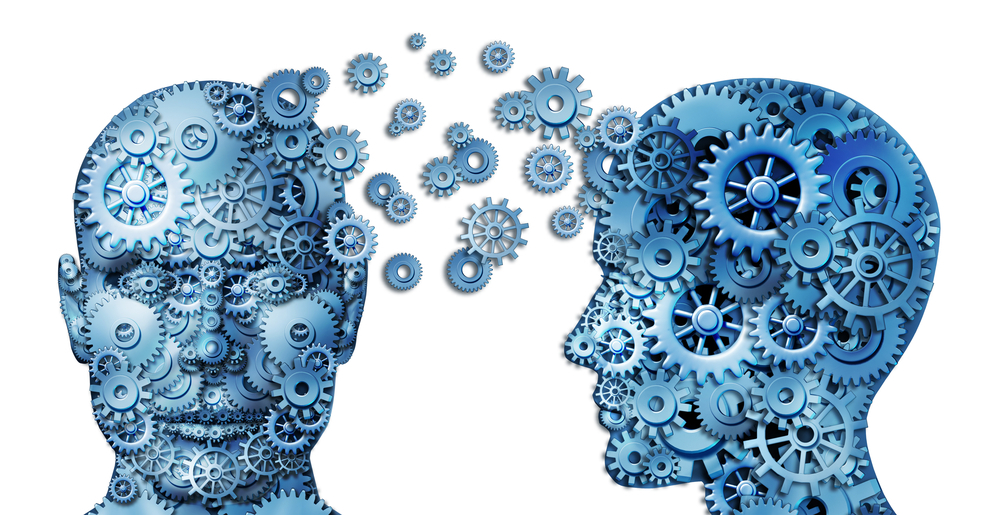 The curriculum of Vocational schools is adaptable since students can pursue their courses in Vocational schools while they were involved in any job or full-time college because vocational courses are offered either in online or part-time. This is quite helpful for the students because they were able to learn a particular vocational course at the same time as well as also pursuing their college education or any specified job they are involved with. Community College follows the normal school or University model of education where the emphasis is mainly laid upon theory but Vocational schools are firm about giving importance to practical and technical skills which are relevant to the job after students pursue their vocational education.
Student's aim
Student's aim decides about choosing Community Colleges or Vocational Schools. If a student already decided about choosing a career and wants to gain knowledge about only the particular job they want to pursue then Vocational Schools are the right choice for them since they have knowledge about their skills, talent, and type of job in advance.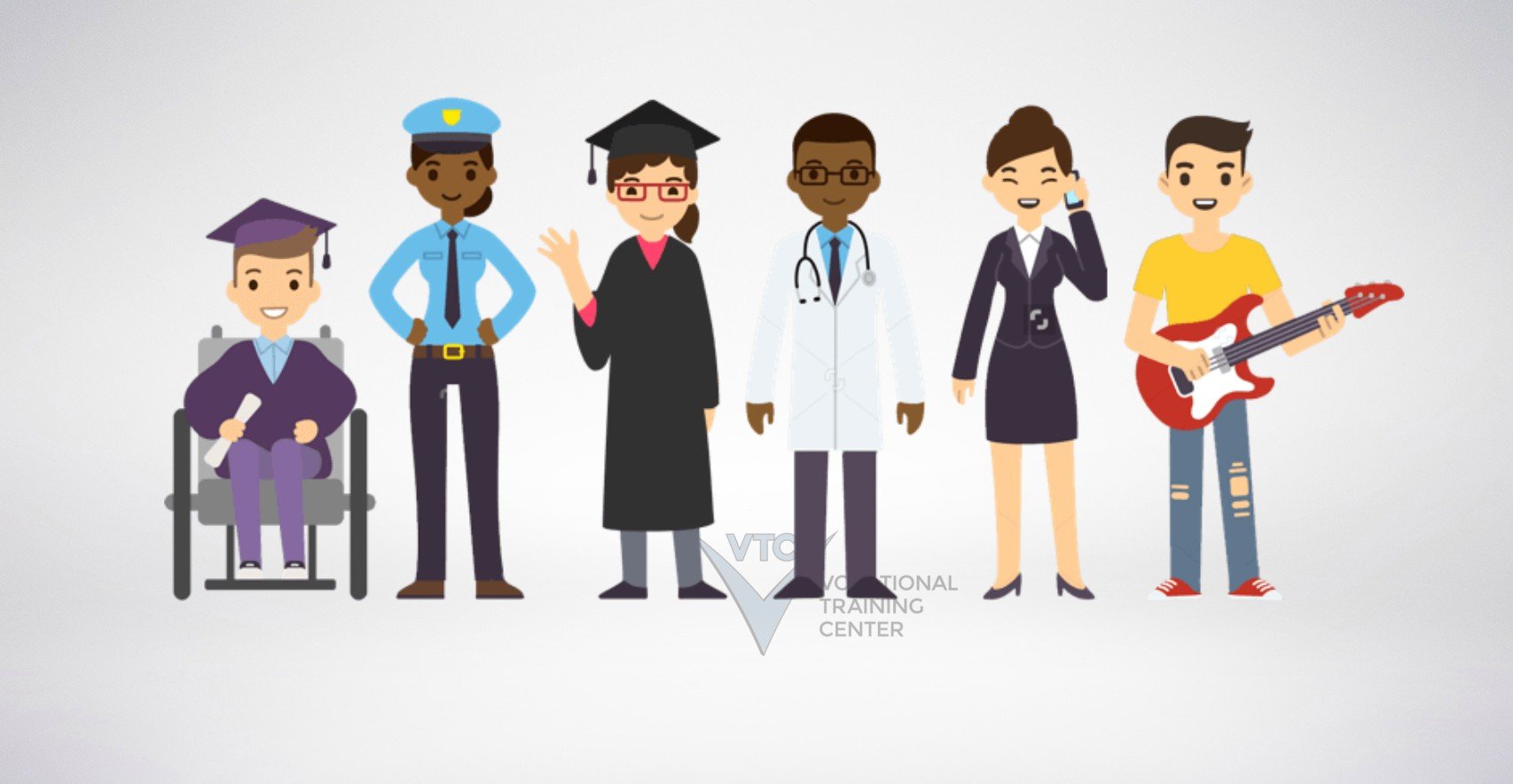 But in case of the Community Colleges, a student get knowledge about the general course. After completion of these courses, the student decides which career to choose. If a student wants to explore various career opportunities then Community Colleges are the right choice for them. For instance, a Business Management students get every knowledge about Management courses including Human Resource, Marketing, Finance, International Business and Retail. But later on, it is up to the student which path of career they choose.
 Course Duration
The duration of the course plays an important factor which helps the students to choose the desired courses and educational institute. Community Colleges offer students degrees in 2-4 year duration. For instance, students aspire to pursue Law then 3 years in spent upon attaining a Bachelor degree in Law and another 1 or 2 years in getting a Master degree in Law. But, in case of Vocational Colleges, it provides a completely different picture. Every course has its distinct course duration which is 6 – 24 months. Moreover, studying in Vocational Colleges is much cheaper than Community Colleges. Vocational Colleges are best for those who want to get quick jobs and earn money soon after passing out from high school.
Finally, Community Colleges and Vocational Schools are justified in their own field. If a Vocational school offer your better and fixed job opportunities then Community Colleges gives you the liberty to choose your own career. If a Community College offer you wide selection of courses and knowledge then Vocational College gives you only the first-hand knowledge of a technical skill which makes easier to get a job fast.
Here is Great Infographics is Provided by Some Institutions