The role of a medical interpreter is extremely crucial. They act as mediators and clarifiers between medical assistants, doctors, etc and patients. They are expected to exactly and truthfully interpret information from one language to the other language between the patient and the medical provider.
Medical Interpreters should have complete knowledge of all the medical jargons and terminologies in both the languages of their specialization.
They should also be culturally aware and always work in the favour of the patient. Medical interpreters must abide by a national code of ethics for interpreters in health care and national standards of practice for interpreters in health care.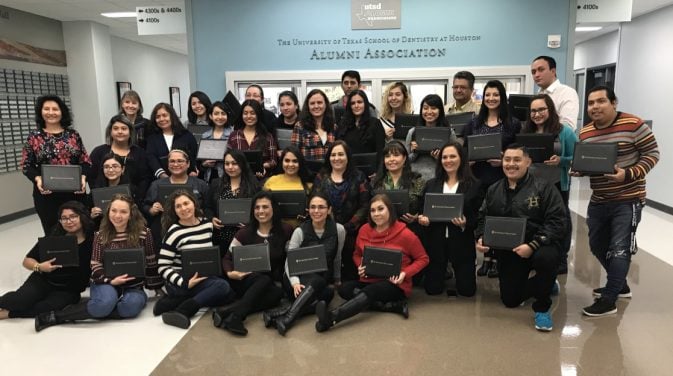 Medical interpreters can find jobs in a number of places like hospitals, rehabilitation centres, mental health clinics, etc. If you wish to be a part of the medical industry and are an attentive person with great listening skills, this could be a great job for you!
There are two Modes of Medical Interpreting
Simultaneous Interpreting:The medical interpreter simultaneously interprets the information without pausing the conversation.
Consecutive Interpreting:The medical interpreter interprets when the speakers stops talking. In case of more intricate information, the interpreter may clarify the details with the speaker before interpreting them to the patient. Consecutive interpreting is a technique used more often.
What is eligibility to apply for a medical interpreter course in NYC?
To become a medical interpreter, you must complete a 40-hour minimum accredited medical interpreter training course.
Having a bachelor's degree or a higher level of education is handy and useful while negotiating your salary when looking for a job but it is not mandatory. Here are the mandatory requirements.
At least 18 years of age.
S. high school diploma (or GED) or its equivalent from another country
Good linguistic proficiency in English and the other primary language you choose for certification. 
Why become a Medical Interpreter in New York City?
The medical interpreter profession is expanding at a very fast pace in these times. With globalization and increasing immigrants into the US, the need for interpreters is greater than ever. As per the data from the U.S. Department of Labor, employment for interpreters is likely to go up by 29 percent between the years 2014 to 2024. This statistic is higher than the average for all other occupations combined.
This implies that a whooping 11,000 new medical interpreter positions will be added to the workforce in the period between 2014 to 2024!
How much money can you make as a Medical Interpreter?
Fully employed medical interpreters can earn a median annual salary of 42,421 dollars annually. The salaries could also touch 66,602 dollars per year depending on the number of hours put in by the medical interpreter. The national average in the medical interpretation field is 42,000 dollars. You must note that the entry-level medical interpreters earn three per cent less than the average, but as you grow in the system you will see a hike in your salaries.
How to become a certified Medical Interpreter?
There are three ways of becoming a certified medical interpreter:
National Board of Certification for Medical Interpreters (NBCMI)The NBCMI exam conducts a written and an oral exam. You can apply to get certified in six languages: Spanish, Cantonese, Mandarin, Russian, Korean, and Vietnamese. You can even take this exam from home.
Certification Commission for Healthcare Interpreters (CCHI)The CCHI too conducts a written and an oral exam. You can get certified in 3 languages, Spanish, Arabic, and Mandarin. This isn't available online.
Registry of Interpreters for the Deaf (RID)The RID exam is for sign-language certification and not available online.
The 40-hour medical interpreter training courses prepare you for these certification exams.
How much does it cost to get a Medical Interpreter certification?
The fee for a medical interpreter course may differ. While, there are no institutions that currently provide free courses, there are some institutions that you can refer to for their low fee structure:
Hunter College: $1,250 anda one-time registration fee of $35.
Entercomm: $899, this sum is inclusive of books, oral placement evaluation, final oral evaluation, a glossary, and all meals for 5 days.