An EKG technician is a professional in the healthcare industry. EKG technicians perform cardiac testing that assists doctors in diagnosing heart-related issues in patients suffering from heart ailments. EKG technicians work in many healthcare facilities including hospitals and clinics along with doctors to perform diagnostic tests on patients. They aid doctors in identifying and treating cardiovascular problems in patients.
EKG technicians specialize in an electrocardiogram that is otherwise known as EKG, implying that they test EKG for patients.
EKGs are machines used to monitor a patient's heart's performance. EKG machines work by attaching wires and electrodes to a patient's chest, arms and legs to record their heart's performance.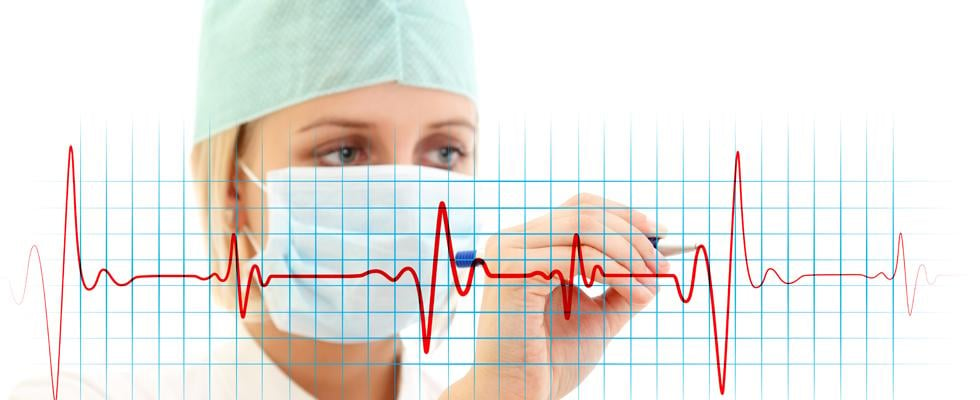 What is eligibility to an EKG technician in NYC?
You need a high school diploma or its equivalent. High school students interested in becoming an EKG technician must take courses like mathematics, anatomy, and physiology.
Be at least 18 years in age.
Certification of EKG: The U.S. Bureau of Labor Statistics mandates employers to choose from applicants with a professional certification. Students should have completed a certified EKG training program or have at least 6 months of experience and are eligible to take the Electrocardiograph (EKG) Technician exam offered by the American Society of Phlebotomy Technicians (ASPT) can also apply for a job an EKG technician.
Why become an EKG specialist in New York City?
The EKG stream of medical expertise is booming in these times as is the need for any medical professional frankly. EKG Technicians are very high in demand. As per the report by the Bureau of Labor and Statistics, the EKG technician field is expected to grow by as much 17% between the years 2016 and 2026. The demand for good EKG technicians is expanding with every passing year, making it a viable and stable career choice.
How much money can you make as an EKG specialist?
As per the report by the Bureau of Labor Statistics EKG technicians form a part of the category of cardiovascular technologists and technicians. Professionals in this category of medical expertise are reported to earn a median salary of $55,570 per year. This salary is also seeing an increasing trend, which implies that it may increase in the future years.
With a high school diploma and on-the-job training, an EKG technician can make a salary of about $31,000 a year.
How long does it take to become a certified EKG specialist?
The duration for an EKG technician program may vary by school. Some programs are certificate programs and can be completed in less than a year. If you decide to go in for an associate degree program, it can take about 2 years to complete the degree. You must know that some employers may hire EKG Technicians with only a high school diploma, but most prefer those who have completed a training course and have successfully earned and cleared a certification exam.
Having a certification and an on the job training are very crucial to being hired by a good hospital or clinic.
How much does it cost to get an EKG certification?
The fee for an EKG course may differ. While, there are no institutions that currently provide free courses, there are some institutions that you can refer to for their low fee structure:
ABC Center: The total Cost of the program is $1,700. The registration is $60, the books cost an additional $150 and the tuition fee amounts to $1,490
The School of Allied Health: The School of Allied Health offers an EKG program at $499 all inclusive.
ACS Inc: The ACS Inc offers an EKG training course at $450, all inclusive.