Education is meant for everyone, so there should not be a reason for anyone to get excluded from education. Even if a person is categorized as a disabled person, he/she should have equal opportunity to learn and adapt to the new things in the surroundings. We have seen many disabled individuals who face difficulty while accessing the different programs which cater their needs. Especially in the vocational training field, disabled students are usually felt apart from the regular students. Normal students will always have the edge over the disabled batch. However, disabled students can tackle this issue of staying out of the league if they opt for the proper vocational course. There are some specialized vocational courses and training programs for disabled individuals.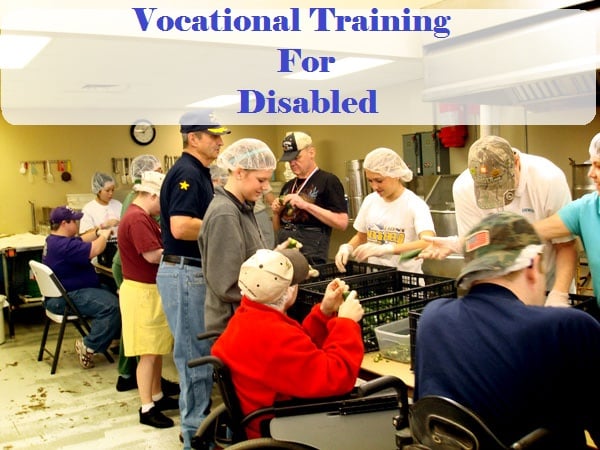 Most of the disabled students are not familiar with these particular courses which are suitable for them. Therefore, they lack the students who are normal and perfectly fine. This article will cover the different vocational training programs for disabled. However, before we read, we should understand there is a need to treat them as equals. These vocational training programs will build their confidence and create a chance for the disabled persons to show their talent to the outer world. Also, there is an opportunity for employers to bring diversity into their workplace with the inclusion of vocationally trained disabled employees in their staff. 
Benefits of vocational training for students with disabilities
The Vocational Training program is the training held by the professional to enhance the level of understanding and prepare the individual for his future career. It depends on the job you are seeking for or the line of career you're currently active. These courses help the person to better understand his track and gain some practical knowledge of his field. It is more necessary for a student with the disability to understand the importance of vocational training. A student who has expertise in his/her subject will never be rejected or excluded from a particular job even if he/she has some disability. If you still wonder why is there a need for vocational training, then read the benefits of vocational training for students with disabilities given below. 
Although it is easy for a disabled student to complete a 4-5 year course, a vocational course is very less time-consuming. An ordinary vocational course lasts for 2-3 years which is much less than a regular degree course. Therefore, to utilize the time well, there is a need to go for vocational training. There is a chance of entering the workplace earlier once you have completed your vocational training. 
It is less costly than the regular course. Not everyone can afford the fees of good colleges and universities. Therefore, people should not stop their education because of their financial issues but try to go for a vocational course. Also, a person who completes his/her vocational course starts earning before a college pass-out. 
It is always easier to understand the subject which has a physical demonstration in front of your eyes. There is no doubt in this that a student will gain practical knowledge faster than theoretical knowledge. Also, practical knowledge is more beneficial than the theoretical stuff in the long lasting career. 
The best reason to go for vocational training is that it develops your practical skills. A student can put all his skills in a job which he/she has earlier learned from the vocational training program. As the training is specifically related to their fields, students find it easy to cope up with the new job. 
How to select a vocational school for disabled
There are special needs of a disabled student. Therefore, it is necessary to handle the selection of the right school for disabled people with some special care. Hence, before enrolling any school for vocational training, you should ensure these things are available. 
Read the school policies before taking admission in that school. Ask them to read out the policies for the students with disabilities. If there are no such policies, then you should not go for it. It indicates that there is no special treatment for Disabled students. 
Modifications in building
There are certain things which you should understand are necessary for the students with some disability. Make sure there are proper working elevators, ramps, and other such modifications designed especially for those who are in wheelchairs and crutches. 
There is a need for assistance in handling the different types of equipment at the workplace or training center. Therefore, look for modified devices such as modified computers, adjustable desks, microphones, headsets, and automatic lights. These things are necessary to make it easy for a student with the disability. 
UPMC Vocational Training Center

UPMC Vocational Training Center is a vocational school which is specifically created for the disabled students. Any individual whether teen or young adult or a senior citizen living with an intellectual disability can learn the vocational programs offered by UPMC. It has its roots in the beautiful city of Pittsburgh, Philadelphia located in the United States of America. The main aim of this training center is to provide quality training and enhance the skills of these individuals. For such students, it is always difficult to cope up with the outer world. Also, they tend to provide some meaningful work to their students once the training is completed. 
Supported Employment Program
UPMC offers employment support program whose job is to find the work for the adults who have disabilities. It also includes the people who have autism. All the students who are seeking for the job can get one under the policy of this program.
Mailing Services
The department of the mailing services is considered as the best option for disabled persons. Most of the individuals are trained in this field and develop skills which can be later utilized in the workplace. These students train under the supervision of many professionals who teach them to process bulk mail, print labels, etc.
Nassau Boces Adult Education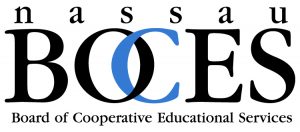 Intensive Support Programs often shortened to ISP are the methods of vocational training under the banner of Nassau Boces Adult Education. It provides vocational training to the students with disabilities via this Intensive Support Programs. The primary aim of this program is to help students to learn specific skills which will act as a support for them in the future of their career. They assist them in achieving their goals of working at their desired jobs. They teach them the skills which are mandatory to allow them to enter the workplace.
Cost of this vocational training by Nassau Boces Adult Education is $4300 annually. Therefore, whoever wants to get trained via their Intensive Support Program specially designed for disabled can pay the fees and get admission. 
On the first four days of the week, classes for students with disabilities start at 2:30 PM and end at 6:00 PM. On Fridays, the time changes to 9 AM – 12 PM. 
For more information regarding this college, you can call their number at 516-622-6832. Also, you can contact them via email at adulted@nasboces.org.
Programs Offered
Here is the list of different programs offered to the disabled students.
Office Skills

Direct Care

Culinary Arts

Stock Inventory

Auto Lube Specialist

Pet Care and Grooming

Building Maintenance
The Summit Center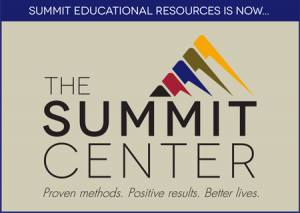 Summit Center runs a unique program known as Vocational & Employment Services for adults with developmental disabilities. This program assists the disabled with skills required for maintaining and accessing equipment at the workplace through pre-training. This prepares them for the further vocational training and supports them in finding a new job. The main aim is to provide the disabled what they deserve.
Pre-Vocational And Community Experience (PACE)
The primary aim of this program is to offer pre-vocational training to individuals giving them real work experience. It encourages individuals to look for gainful employment. The Summit Center supervises the work of the students even at a workplace providing them the necessary assistance. 
The condition for eligibility of a person is that he/she should:
Have enough courage and willingness to move to gainful employment.

Good communication skills.

Be able to use washroom independently.

Have expertise in his/her work so that work would not stop when the supervisor is not there to help. 

Be able to learn and adapt to the basic manners and hygiene routine. 
Conclusion
Students who possess some disability are not a burden to the society. They can be an asset to the society if they are given the proper support and assistance in building their capabilities. These vocational programs can work as a helping hand for those who are living with any disability. Vocational training is much necessary for these individuals so that they can contribute to their society. Always remember that the disability doesn't mean inability. All they need is the support and training which can be given through the proper institution of vocational training. Therefore, we should lay a particular focus on those with the disability.