There is much vocational trade school all across Florida which provides professional training to those students. These are the students who seek a career in various vocational trades. This enables them to earn a vocational or trade certificate along with their high school diploma. They can also stick to this particular course and pursue them in post-secondary vocational education. Florida has some of the best vocational training schools offering courses in main sectors of education, healthcare, hospitality, and tourism. Florida is the place where the industries of hospitality and healthcare are in the supreme position. Moreover, jobs are greatly available in these sectors. So, the professional courses of hospitality and healthcare are quite in demand among the young students.
Best Vocational Training schools in Florida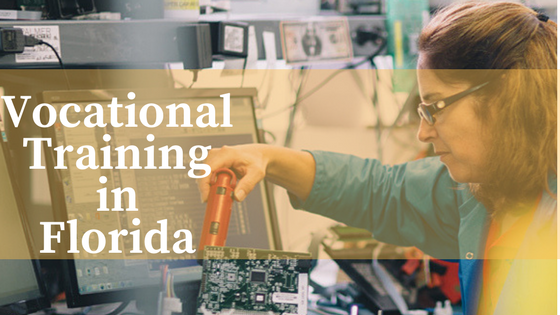 In order to go for the best vocational training schools in Florida, one must choose only that training schools which possess reputed accreditation certificate from renowned and certified institutions. Moreover, you also must consider that if the chosen institute offers placement services. Here we present to the top 3 best vocational training schools in Florida.
Ridge Career Centre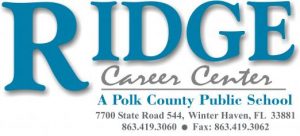 About the college: Ridge Career Centre was earlier known as the Ridge Technical College, established in 1978. This is a public vocational school having student strength of 560 and academic staff strength of 84.  As per the research of the U.S. Department of Education, Institute of Education Sciences, and National Center for Education Statistics, Ridge Career Centre maintains 20:1 student-teacher ratio. Moreover, as per their research, this college maintains a graduation rate of 82 %.
Ridge Career Centre has accreditation from the Commission of the Council on Occupational Education, the Southern Association of Colleges and Schools Council, The School Board of Polk County (Florida) and also approvals from various agencies and professional groups of the State of Florida. This College also offers placement and counseling services after passing out from this College for a better career.
Courses offered by Ridge Career Centre
Ridge Career Centre offers various career programs in areas of Administrative Specialist, Air Conditioning &Heating, Automotive Service Technology, Commercial Driving, Culinary Arts, Cosmetology, Digital Design, Drafting, Electricity, Fire Fighting, Massage Therapy, Medical Assistant, Medical Coding & Billing, Truck & Bus Technician, Network Support, Patient Care Technician, Pharmacy Technician, Principles of Teaching, and Welding.
These courses are taught and offered in academic degrees of CASAS Assessment, High School Diploma, ESOL, Tests of Adult Basic Education and General Education Development (GED) Certificate.
Admission: You can apply any of the courses at Ridge through filling up the online form at the http://www.polkedpathways.com/ridge-technical-college / or you can simply call at 863-419-3060. During the course of admission, proof of age and residence is required to submit. The minimum age of entry at Ridge Career Centre is 16 years.
Florida Aviation Career Training, Inc. (FACT)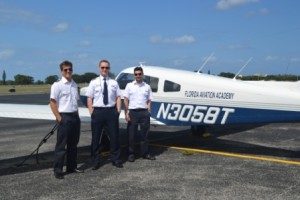 About the college: The students who aspire to be a successful pilot one day, then the College of Florida Aviation Career Training, Inc. (FACT) is the right choice for your aviation training.  At this esteemed institution, the experienced instructors offer their valuable help in achieving knowledge, skills and other necessary training and experience needed to make a career in the aeronautical industry.  This is regarded to be the most accepted flight institute at the St. Augustine Airport as per the Federal Aviation Administration (FAA).
There are countless reasons to choose the Florida Aviation Career Training, Inc. FACT instructors have more than 25 years of flying experience, over 44,000 hours pilot in command time, and over 23,000 hours of instruction given. Here it has 90 % pass rate with over 2,000 practical exams monitored by FAA examiners.
Courses offered: FACT offers various certified training course like Private Pilot Certification Course Part 141, Comm/Instr Pilot Certification Course, Private Pilot Certification Course PART 61, Instrument Private Pilot Certification Course PART 61, Commercial Pilot Certification Course Part 61, Multi Engine Rating course Part 61, Flight Instructor Certification Course, and Sport Pilot Certification Course.
Admission: FACT entertains admission to those candidates who possess a student or recreational pilot certificate. No other enrollment considerations are entertained here.
Marchman Technical College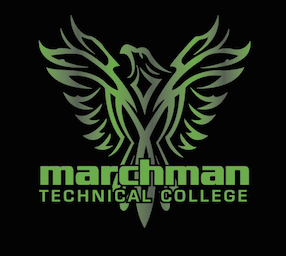 About the college: Marchman Technical College offers the academic and technical training to the Pasco County community and its surrounding areas since 1984. The training and education provided by this College meet the students' academic and professional goals. The total enrollment of student is 133 and the student-teacher ratio is 6:1. Experienced faculty members are hired by this College to teach various subjects in areas of Service industry, Arts, Communication and Technology, Construction, Industry and other certificate programs. After completion of their degrees and certifications, students establish themselves to be smart professionals to work in these areas.
Courses offered: Marchman Technical College offers various degrees and certificate courses on Cosmetology, Commercial Foods and Culinary Arts/Professional Culinary Arts and Hospitality, Early Childhood Apprenticeship, Patient Care Technician, Commercial Art Technology, Computer Systems & Information Technology, Digital Cinema Production, Electricity, (HVAC) Air Conditioning, Refrigeration, & Heating Technology, Automotive Collision Technology Technician, Automotive Service Technology, Marine Service Technologies and ESOL & GED certifications.
Admission: There are various eligibility criteria for students seeking admission to technical programs and certificate course on GED, ESOL, and IEC. A student aspiring to seek admission into the technical programs should have completed his/her high school diploma program or must have GED certificate. Students can also check the further criteria and admission notification and procedure at http://mtec.pasco.k12.fl.us/online-applications/ .
Students seeking admission at the certificate course on GED, they must first attend the GED workshop. They can simply check for more admission information at http://mtec.pasco.k12.fl.us/ged-preparation/ . Moreover, ESOL program at Marchman Technical College must go for online application, register them online and finally pay the admission fees. You can check more at http://mtec.pasco.k12.fl.us/esolunder-construction/ . In addition to this, students seeking IEC apprentice program must fill up their application online at http://mtec.pasco.k12.fl.us/mform/view.php?id=56349 . They must fill all their information correctly at the online form and submit it successfully.
Here are the complete details of top 3 best vocational training schools in Florida. It is up to you regarding the choice of the career field and course to secure your future.