Canada is one of the few countries in the world where students from all parts of the world come here to pursue their higher education. In the recent years, studying professional and vocational courses have become more popular than the general degree courses. So, Canada has also become one of the countries which give importance to studying professional and vocational courses rather than the general degree courses.  Even the students studying professional and vocational courses regards these courses to be more popular than the usual degree courses.

Vocational training programs drive a student's career in the right path. These programs are also offered at reasonably economical fees and the training programs take shorter duration time to complete than the usual degree courses. There are various Canadian institutes offering regular professional and vocational distance learning courses. Online courses are also available for international students who don't want travel far leaving their native place. There are some colleges offering these online courses which are needed to verify first whether they are offering or not. Students taking training for a vocational course in Canada are qualified to work on-campus throughout the term year. This benefits the students to earn money and get valued work experience.
Best Vocational Training Programs in Canada – #Current Trending
Here are some of the most popular professional and vocational courses one can pursue in Canada in the duration of 2- 4 years. These are:
Health Care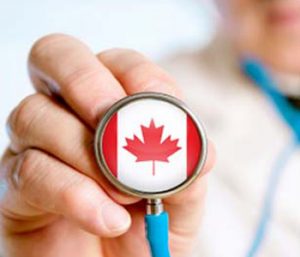 If you want to serve your nation by helping the native people then you must consider taking up vocational courses in health care. Pursuing a career in this sector opens wide opportunities for you. You can study and have trained in various programs ranging from Nursing, Massage Therapy, Medical Office Assisting, Emergency Medical Technician, and Pharmacy Technician. Moreover, in this sector, you can also pursue alternate health training programs like courses on fitness & nutrition or Chiropractic training.
Some of the colleges you can look out for offering such courses at Canada are Algonquin Careers Academy, Canadian Career College of Innovative Technology and Management, CTS Canadian Career College, Vow Valley College, Centennial College, College of New Caledonia, St. Claire College, etc.
Horticulture Technology
A vocational training in Agriculture and allied field prepares you to make your career in the developing sector of Agriculture. Moreover, a degree in Horticulture Technology is the popular vocational training programs which are also a great career choice. The good climate and fertile land of Canada provide various career choice in Horticulture Technology and this sector is developing very rapidly. Most of the professional and vocational colleges conduct field trips and discussion with the local agricultural and horticultural professionals. This is due to the reason that, the students pursuing these courses should get firsthand knowledge and experience about the business and market condition of horticulture and also livestock business. After pursuing these courses, Agricultural graduates have joined various jobs in horticulture and livestock industry. Some students have even joined their family business of horticulture or started their own venture.
The best Colleges offering such courses are Durham College, University of the Fraser Valley, Nova Scotia Community College, College of the North Atlantic, Centennial College, University of Prince Edward Island, Grant Macewan University, etc.
Architectural Technology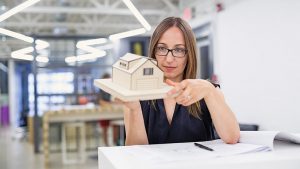 The growing real estate industry has led to the demand for jobs in the architectural sector. A profession, say an Architectural technician works with the team of architectural professionals to design and implement urban real estate designs. A professional in Architectural Technology designs sophisticated residential and commercial projects. The students who want to be part of the workforce at the architectural field are provided with enhanced practical skills and knowledge with advanced training to learn the modern architectural technology.
There are some of the best Colleges in Canada offering various courses in Architectural Technology. These are George Brown College, Durham College, Centennial College, University of the Fraser Valley, etc.
Industrial Electrician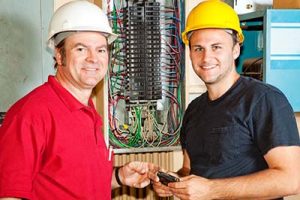 The vocational training programs of Industrial Electrician is another popular training course in Canada. This is very popular because it attracts jobs very easily. Maximum industries hire Industrial Electricians to fix up their industrial equipment and other types of machinery related to electricity. On this course, the students were given training on safety, single and three-phase theory, conduits, blueprint reading, wiring, tubing and fittings, transformers, fire alarms and security systems, single phase service entrance, heating systems and many others. Once the vocational training is completed, the students become a certified Industrial Electrician. To be a part of this trade, they must include their name as an apprentice with the Canadian Department of Education.
Students can go to these Colleges for getting formal training on Industrial Electrician courses like Confederation College, Mohawk College, Humber College, Centennial College, etc.
Engineering Technology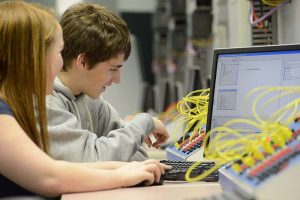 The most relied course of all time is Engineering & Technology. The Engineering courses involve both Science and hardcore Engineering. Engineering technologist generally works under the guidance of Engineer. You can choose various fields of Engineering technology like Civil, Electronic, Mechanical, Power, Plastic or welding technology. Having a degree in any of this Engineering field will provide you jobs in manufacturing plants of any industry,  construction & design companies, food & beverages company or any Government institutions.
The renowned Engineering institutes of Canada are Durham College's School of Engineering Technology, Centennial College, Vancouver Island University, Algonquin College, Confederation College, and many more such reputed institutes.
Information Systems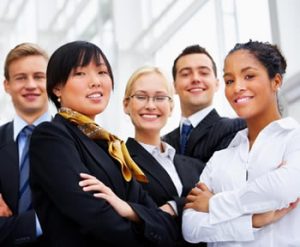 Nowadays every company's workplace use computers for many vital purposes. So, a professional Computer Programmer is needed to maintain the computer's software and hardware. The vocational program of Information System is a part of Computer Programming which is a highly demanding career at Canada's job market. Here you are provided with the training of how to work with the hardware and software, supporting various applications which have rigorous data.
After you complete this course you can land a job in any sectors where computers are used widely. This can be in any field like sales & marketing, production, accounts, finance, and human resources.  Moreover, you can also start your own venture or startup.
Here the list of best Colleges in Canada to pursue a course in Information System. These are Humber College's Institute of Technology & Advanced Learning, New York Institute of Technology, Centennial College, College of New Caledonia, etc.
In this article, we have included the best vocational training programs which are very popular in this season. It is important to remember that choosing a right course with a good college will get your career on the right track. Do your own research regarding choosing course online or ask any students who have pursued a particular course of your choice. Moreover, you can also ask them about the Colleges.