Pursuing a Vocational training program in a trade school can improve your aptitude to learn a new course which will help you to build a dynamic career. There are various advantages to study in a trade school, one is that it requires very less time to study (6 months – 2 years) and the other fact is that it requires very fewer fees to complete these courses, unlike the traditional colleges which take up to 4 years.
In the recent years, there was the rise of vocational careers in the Washington DC which was greatly supported by the U.S. Department of Labor, Employment and Training Administration. These careers require only vocational training. Some of the careers students chose to be are Skin Care Specialist, Court Reporter, Fitness Trainer & Aerobics Instructors, Dentist, etc. These careers have vocational training and are taught in various trade schools. According to the Bureau of Labor Statistics, the capital of the United States of America- Washington DC saw a steady decrease in the unemployment rate. This was due to the change in the education system of Washington DC, where preference is being given to the vocational training rather than the traditional and general courses.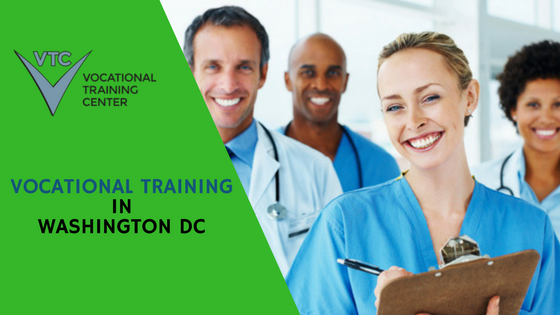 Some of the well- known and profitable vocational training programs you can choose to study are Nursing, Office Management, Healthcare services, Hospitality and Information Technology, and many more such vocational training programs and courses.
Here we have selected the top and renowned vocational training schools in Washington DC. Some of them are:
Vocational Training Schools in Washington DC
Here we have selected the top and renowned vocational training schools in Washington DC. Some of them are:
Career Technical Institute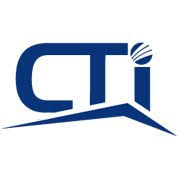 About the college: Career Technical Institute provides career training and adult education to the young generations of the Washington DC. This educational institute is accredited by the Council on Occupational Education and is approved by the District of Columbia's Educational Licensure Commission.
Vocational Training Programs offered: Career Technical Institute offers good and profitable training programs in just 6- 12 months duration. This includes diploma programs in Information Technology, Office Management, Health Care and Hospitality.
Mode of Admission: Students can take admission at this institute by applying online at www.careertechnical.edu  or simply call at 888-516-5339.
Prospect College

About the college: Prospect College prepares its students to be a dynamic workforce in the medical and healthcare sector. Moreover, this college for the sake of its students also has partnerships with renowned organizations like the Providence Hospital,
MedStar Washington Hospital Center, LabCorp, United Medical Centre, etc.
Vocational Training Programs offered: At Prospect College, the programs offered are Medical Assistant, Medical Office Administration, and PC specialist programs. It also offers high school diploma programs.
Mode of Admission: Students seeking admission at this college need to call at (202) 769-0427 to seek out an appointment for admission. After the fixing the appointment, the student needs to come to the institute to fill up and sign the application form. Once it is processed, you will be interviewed by the admission representatives and financial aid representatives. You can also apply online at www.prospectcollege.edu  by filling up the online application form.
Gas Technology Institute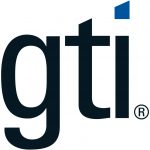 About the College: Gas Technology Institute (GTI) is a leading institute for research, development, and training in areas of natural gas and energy.
Vocational Training Programs offered: For more than 75 years, the Gas Technology Institute (GTI is involved in giving training and building up the workforce for the gas and energy sectors. Many gas professionals were trained in vocational trades like Natural Gas Transmission, Natural Gas Distribution, Natural Gas Field Skills, Liquefied Natural Gas and Commercial & Industrial Natural Gas. These energy topics were taught in various formats, inflexible time and affordable budget.
Moreover, certificate programs are also offered here. This includes Polyethylene (PE) Pipe Technology, Registered Gas Distribution Professional (RGDP), and Certified Gas Transmission Professional (CGTP), Chartered Industrial Gas Consultant (CIGC) and Registered Commercial Gas Consultant (RCGC), LNG Plant Operator Training, and LNG Shipping and Cargo Handling.
Mode of admission:  For admission, you can apply online at www.gastechnology.org or simply call at 847-768-0500.
Phelps Architecture, Construction, and Engineering High School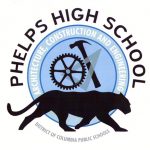 About the College: This Vocational school is totally dedicated to the vocational training in fields of Architecture, Construction, Engineering and also vehicle maintenance/repair and operation of large vehicles. This is the first Silver LEED School certified in Washington, D.C.
Vocational Training Programs offered: The best vocational programs offered here are Architecture, Carpentry, Cisco Networking, Electrical, Plumbing, Welding, Engineering, etc.
Mode of Admission: All students are eligible to take admission at the Phelps. Paper applications are not entertained here. Only the DC common applications are accepted. DC common applications are available online at its website- www.phelpshsdc.org.
Omega Recording Studio
About the College: Since 1968, Omega Recording Studio has been into professional audio services. Omega provides services for recording, mixing, production, and restoration/transfer services. This is also a training institute for providing training to the students so that they can be professionals working in the entertainment industries like Music, Television, Radio, Video Game, and Corporate Audio Industries.
Vocational training programs offered: Omega provides training to the students at the same studio itself which is used by the clients of Omega Recording Studio. There are various courses offered in the career programs of Audio Engineering for the music industry, Audio Engineering for films and televisions, Comprehensive recording industry program, Recording Engineering and Studio Techniques, Audio Production Techniques, Sound Reinforcements for live performances, The Electronic Music, Synthesizers and MIDI program, and Music Business & Artist Management.
Pursuing these programs can fetch you the job for the role of Recording Engineers, Live Sound Engineers, Record Producers, Sound Technician, Video Game Sound Designer, Electronic Music Programmer, etc.
Mode of Admission: The applicants who are interested to apply at the Omega Recording Studio must be proficient in English language and must possess the certificate of high school diploma or the GED certificate. Entrance Exam and personal interview are also held here for the admission. Students can personally enroll for admission at the Omega Recording Studio in person by mail, e-mail at admissions@omegastudios.com or simply calling at 301) 230-9100.
In this article, we have included the best vocational training programs which are very popular this year in the Washington DC. It is important to think wisely taking time for choosing a right course with a good college. This will get your career on the right track. You must also do your own research regarding choosing course online or ask any ex-students who have pursued a particular course.