The OSHA Training Program is a training in the Construction Industry. The OSHA training is for workers and employers of the construction industry and primarily focuses on acknowledgment, prevention, abatement, and avoidance of health hazards or danger in workplaces in the construction industry.
As per regulations, any public project with a contract greater than $250,000, mandates that all employees must have their OSHA 10 hour training card before they start working. They must also produce a proof that they have completed the training. The New York City requires a renewal of the training every 5 years.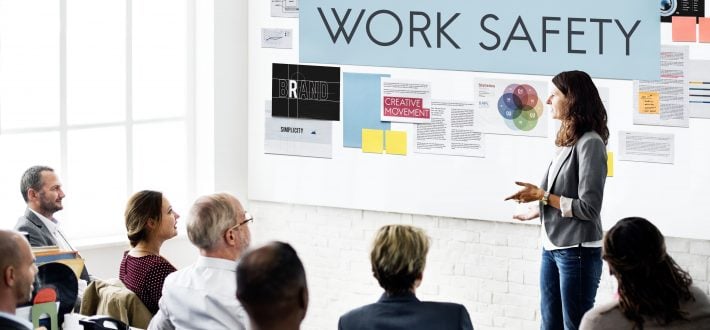 Why do OSHA Training?
The Occupational Safety and Health Act of 1970 (OSH Act) was passed to put a stop to workers being injured and killed while at work. Everyone has the right to safety and be in a safe environment. The OSHA act mandates all employers to provide their employees with a danger-free and safe working place. As part of this act the Occupational Safety and Health Administration (OSHA) was set up. OSHA has been responsible for setting up workplace safety and health standards for employers. OSHA is responsible for providing training and assistance or any other information to workers as well as employers. If unsatisfied, any worker can may file a complaint to OSHA and demand an inspection of their workplace.
As per the NY DOB, by May 1st, 2019, all workers are required to have a Site Safety Training Card. This card requires a training of 10 hours or 30 hours. This card is valid for 5 years after the successful completion of the training.
How much money can you make as an OSHA specialist?
Depending on what job you land at after finishing your OSHA Training, your salary may differ. The average salary for a Construction Superintendent is around 80,250 dollars, for a project manager it is 80,100 dollars, a construction supervisor earns 80,000 dollars, while a project or safety manager can earn 65,000 dollars.
How long does it take to become a certified OSHA specialist?
There are two courses to choose from. OSHA 10 Hour course is primarily for workers in both the general and construction industry.
The OSHA 30 Hour training course is primarily for supervisors, managers and safety directors. 
What is the difference between OSHA 10 and OSHA 30?
The content of the training is more or less the same. The OSHA 30 hour course has more group discussions and more videos representations.
The 10 hour course must be completed within 10 days and a 30 hour course takes about 4 days to complete training. A 10-hour-course is a simple beginner's course while the 30-hour course, give an in-depth knowledge on the matter. It is extremely relevant for supervisors or directors in charge of the workplace. You can also opt for an additional 20 hours after completing your 10 hour course if you like.
The 10 hours training course also costs a lot less in comparison to the 30 hour training course.
How much does it cost to get an OSHA certification?
The cost of OSHA training can depend on a number of factors. The 10 hours courses are cheaper than the 30 hours courses. Online courses are in particular the least expensive out of all the courses present out there. An online course can typically cost you between 60 dollars and 80 dollars for the 10-hour course and 160 dollars to 180 dollars for the 30-hour course.
While, there are no institutions that currently provide free courses, there are some institutions that you can refer to for their low fee structure:
OSHACampusOnline.com provides a 10 hour OSHA training course for 59 dollars and a 30 hour training course for 169 dollars.
If you want to opt for offline courses:
Rutgers offers a course for 875 dollars.
TCS Training Academy offers a Course for 550 dollars per person.