The great education system of the vibrant city of Sacramento offers attractive opportunities for the young students. It attracts students from Sacramento as well as other parts of California to grow their potentials with great opportunities. Sacramento is a great place to start your career training. Studying at Sacramento is good since it proves to be strong in jobs. Here there are ample job opportunities in areas of Information Technology, Leisure & Hospitality, Construction, Transport, Education and Health Services. There are huge openings and opportunities in these fields and huge workforces are also needed in this area.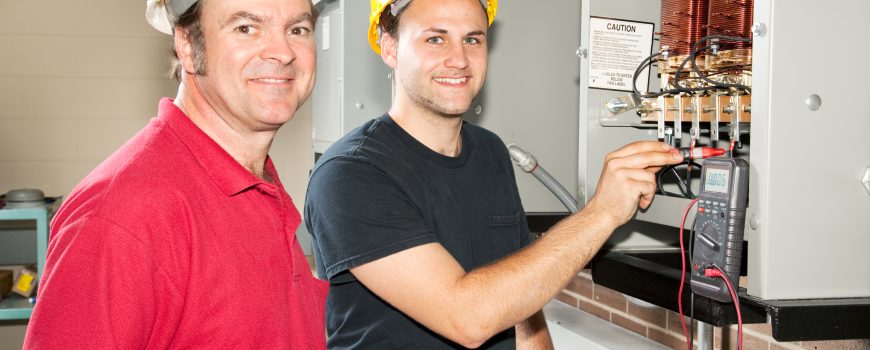 Technical skills and vocational training are required to get jobs in these sectors. Only those students with technical skills and vocational training are required to join these sectors. In Sacramento, these are the top- rated areas which have huge job opportunities and will continue to increase and boost up the economy of Sacramento into a healthy one.
For a student studying at Sacramento, it is a good option since it is full of job opportunities and as you know that California is the 7th largest economy in the world, and Sacramento is a part of this great economy. This city is a hotspot for students who want a less expensive place to live as compared with the other parts of California.
The crucial thing why this article recommends the students to move out to Sacramento is because it provides quality educational institutes, especially vocational colleges also. Moreover, many industries also have made their centers at this place also.
Vocational Training Schools in Sacramento
Sacramento is a haven for these great Vocational Training schools, there are:
Brightwood College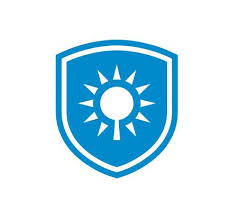 About the College: Brightwood College has their campus in various parts of the United States of America including Sacramento. This college is accredited by the Accrediting Council for Independent Colleges and Schools (ACICS). It meets the student's career goals offering various vocational courses in form of diplomas, certificates, and associate degree programs. This College was established in 1982.
Courses offered: The Brightwood College offers various diploma programs and allied degrees in Allied Health & Nursing, Business, Legal, Computer & Technology, legal and various trade programs in Electrical Technician, Computer Numerical Control Machinist, and Heating, Ventilation, Air Conditioning & Refrigeration.
Mode of admission: Students were admitted at the Brightwood College on the basis of the graduate certificate of your high school, GED, and a home study certificated. After you apply online our representatives will get in touch with you after your application matches the criteria. Moreover, you are also needed to take an admission test also.
Universal Technical Institute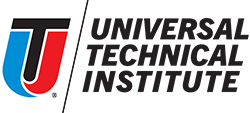 About the college: Founded in 1965, the Universal Technical Institute has its campus location at Sacramento, which was established in 2006.  This Institute offers technical education & training for those students who are looking for careers in entry-level automotive, diesel, collision repair, motorcycle and marine technicians. Studying at this institute provides good training with good job opportunities.
Courses offered: The Universal Technical Institute offers four types of core programs in the field of Automotive, Diesel and Collision Repair. These are the basic level courses. After completing these courses, the students are undergone specialized training programs to get certificates and excellent skills from the big names of the automotive industry. The graduates who complete the Manufacturer-Specific Advanced Training can grow their career options with this additional training. These advanced skills and training are offered by the Ford Accelerated Credential Training Programme, International Technician Education Programme, and Toyota Professional Automotive Technician. Other courses offered are CNC Machining, Marine, Motorcycle, and Welding.
Mode of admission: You can directly enroll at the Universal Technical by filling up the application program at www.uti.edu or by calling at 1-800-834-7308.
Sacramento Ultrasound Institute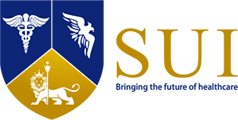 About the college: Sacramento Ultrasound Institute is a 12,000 feet square campus with over 25 ultrasound equipment. This Institute is accredited by Accrediting Bureau for Health Education Schools (ABHES), California Bureau for Private Postsecondary Education, and its MRI technology is accredited by the American Registry of Radiologic Technologists (ARRT).
Courses offered: The Sacramento Ultrasound Institute offers courses in AAS MRI Technology, Diagnostic Medical Sonography, and Diagnostic Medical Sonography Advanced.
The AAS MRI Technology is an 18-month training program which also includes 1000 hours of important MRI clinical internship. After pursuing this courses students can work as an MRI Technologist.
The Diagnostic Medical Sonography is a diploma program which consists of a 72- week duration program. After completion of this course, students can work as entry-level sonographers. Moreover, the advanced program of the Diagnostic Medical Sonography is a 92-week program which teaches didactic and laboratory instruction and clinical education.
Mode of Admission:  At Sacramento Ultrasound Institute, admission is offered to those students who have attained a certificate of high school diploma is the case of AAS MRI Technology course, Bachelor degree in any subject in the Diagnostic Medical Sonography course and Associate degree certificate in case of the Diagnostic Medical Sonography Advanced.
Moreover, if you want to enroll at the Sacramento Ultrasound Institute, then you are required to call (916) 877-7977) to get started with the admission process. Moreover, you can also request admission and course information online. The representatives of the admission cell will review the information given by you and will call you for the rest of the admission procedure. You can request online by clicking on the option of "Request Online" at https://www.sui.edu/admissions/ . You can also schedule an appointment with the admission representative and get more information about courses, fees, and financial aid.
Final Thoughts
These are some of the hot courses and good vocational colleges at Sacramento. These courses and colleges are best because of the past reviews are given by the past students studying in these Colleges. In this article, we have included the best vocational training programs which are very popular in the job market. It is important to note that selecting a right course with the best college must be followed to boost your career. You must go for your own research regarding choosing course online or ask any ex-students who have pursued a particular course of your choice, or you can also ask them about the Colleges too.