Are you a passed out high school students of Los Angeles thinking about your next step? An exciting career and good pay package are what you need in your life? If this is your desire then there are various educational institutes in Los Angeles who offers various job- oriented courses in a short period of time than the traditional colleges and these colleges are known as Vocational Training Schools. Gaining education and training at Vocational training schools makes you sure about which career you are going to take upon. Moreover, the study programs at these schools take less time to cover and that too comparatively cheaper than other colleges.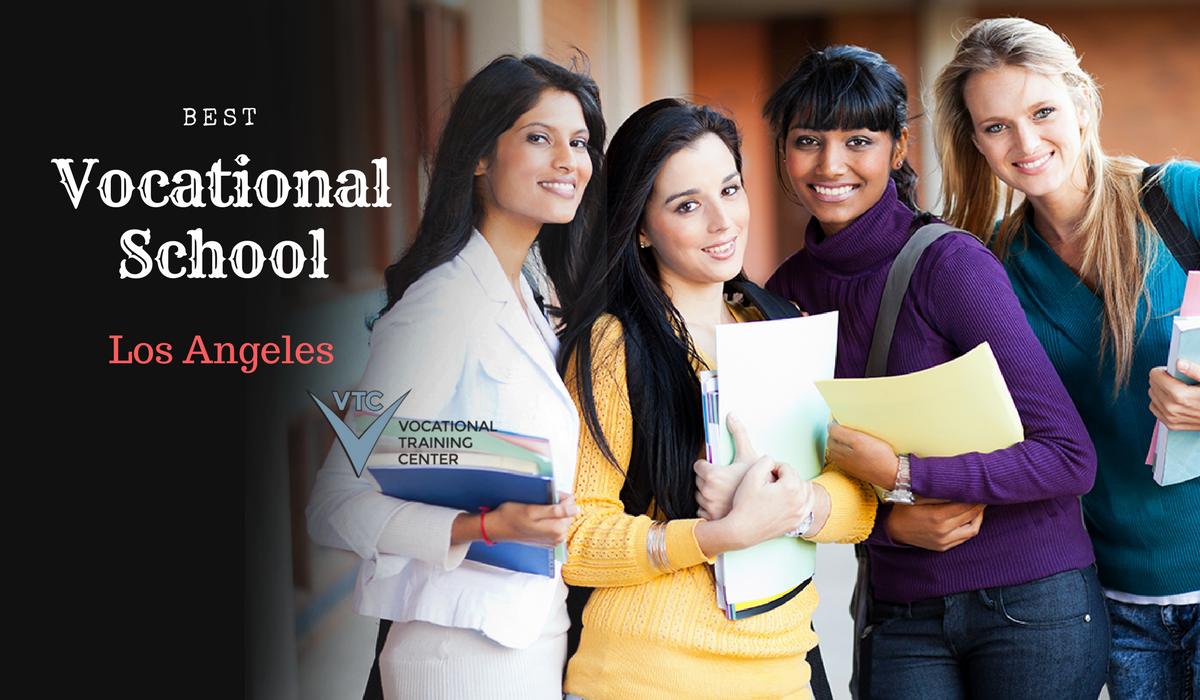 Best Vocational Training Schools in Los Angeles
Here we are presenting you some of the top- rated Vocational Training Schools which is regarded to be the most preferred institute of Vocational Studies. These Vocational Training Schools are selected especially for you on the basis of public reviews and recognized ratings.
Students can consider these colleges to pursue their vocational training which are:
Los Angeles Trade- Technical College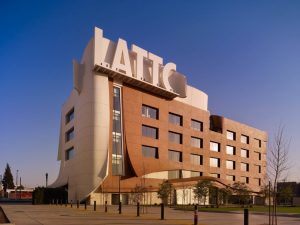 Los Angeles Trade- Technical College is one of the oldest Vocational College serving since1925. The College offers academic courses like 4-year degree programs, various vocational training programs like associate degree and certificate programs. Reputed Organizations like the Accrediting Commission for Community and Junior Colleges (ACCJC), Western Association of Schools and Colleges, The American Culinary Federation, and the National League of Nursing offered recognition and accreditation to this vocational training school. There are approximately 212 faculty members offering quality education and practical sessions are more followed here than the theoretical discourses.
Courses offered
There are various majors and programs offered in areas of Arts, Business, Health Profession, Humanities, Protective Services, Science, Technology & Math and Trade & Personal Services. The popular major study chose by the maximum students are Child Care Provider, Automotive Mechanics, Culinary Arts & Food Services, Electrician, Fashion & Apparel Design, HVAC and Refrigeration Engineering Technician, Mechanical Engineering Technician, Biological and Physical Sciences, Cosmetology, Nursing, Fashion Design, Fashion Merchandising, Tailoring, Culinary Arts, Cosmetology, Automotive Technology, Construction Technology, Sign Graphics, Welding and Chemical Technology
Admission
The admission to various courses at Los Angeles Trade-Technical College is decided upon on the basis of SAT/ACT test score and High School GPA. Interested students can apply online by clicking http://www.laccd.edu/Students/opencccapply/applylattc/  or simply call at (213) 763-7000.
Angeles College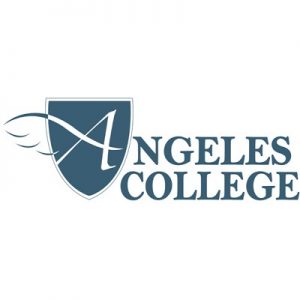 About the College: It is estimated that the healthcare sector will boost more 3.2 million new job opportunities in the coming years of the job scenario of the United States of America. At, Angeles College, you will be getting introduced to a variety of study programs, excellent training, and support which will lead you to the path of a glorious career in the healthcare industry. Founded in 2004, this College has been accredited by The Accrediting Bureau of Health Education Schools (ABHES) and The California Bureau of Vocational Nursing and Psychiatric Technicians (BVNPT). Moreover, this College has achieved a license to operate it from The Bureau for Private Postsecondary Education (BPPE). In addition to this, the College is also approved by S. Immigration and Customs Enforcement and California Department of Public Health Services.
Courses offered
Angeles College offers Bachelor degree programs in Business Administration, Healthcare Administration, and Nursing. It also offers certificate programs in Medical Assistant, Nurse Assistant, Vocational Nursing, Phlebotomy Technician, Home Health Aide and Massage Therapy.
Admission
Interested students need to follow certain steps to enroll at Angeles College. These are: Application for admission> Counseling>Financial Aid>Entrance Exam>Prerequisite clearance>Registration>Orientation.
Requirements to be met during admission
Attain minimum age requirement for the particular course.
Submission of 12th-grade education, high school diploma or equivalent.
Clearance of personal interview.
Score well on the entrance examination.
Medical check-up.
Establishment of direct transfer credit through evaluation of official academic transcripts.
Students can fill the application form at admissions@angelescollege.edu or call at (213) 487-2211.
Marian College (School of Nursing)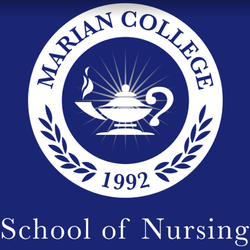 Since its establishment in 1992, Marian College is known as the best college to study for nursing and healthcare. This College has two campuses in Los Angeles and Van Nuys. We are referring here to the Los Angeles campus in this article which is particularly aimed at the students residing in Los Angeles. This College has gained accreditation from the Accrediting Bureau of Health Education Schools (ABHES) and the California Board of Vocational Nursing and Psychiatric Technicians (BVNPT). Moreover, it also has approvals from the Bureau for Private Postsecondary Education (BPPE) and the United States Department of Education.
Courses offered
Marian College offers the exclusive Vocational Nursing diploma program. The duration of the course is 24 weeks. The course fee includes $26,153.00 for the tuition and $3,647.00 for the books and supplies. The students passing out from this College has been very successful in the healthcare industry and it paved way for dynamic occupations like Licensed Practical and Vocational Nurses,  Nursing Aides, Orderlies and Attendants, Home Health Aides and Personal and Home Care Aides.
Admission
Admission to every program of study at Marian College is open to all candidates who meet the requirements of entrance examination. The entrance examination requirements are perfect knowledge of English language and certificate of high school diploma, GED or equivalent. Students can get the entire details of admission and course information at www.mariancollege.edu . Moreover, students can also get it touch with the admission representatives for complete enrollment procedure. Students can also call at (213)388-3566.